Controlled Capturing
The broncolor Scope D50 enables controlled and automated capturing of image data for the Authentica imaging and visualisation framework.

Easy to use
Equipped with 48 dimmable LEDs, a touch interface and embedded software for remote control and workflow automation.
Independent
The Scope D50 can be used with the camera, lens equipment, and capture software of your choice.
Portable
Thanks to the portable design, data aquisition can be realized fast and in situ with minimal infrastructure.
Data processing, detailed examination, editing or preparation for archival can then be achieved remotely without direct access to the objects.
This provides a new level of flexibility for working with remote and hard to access objects.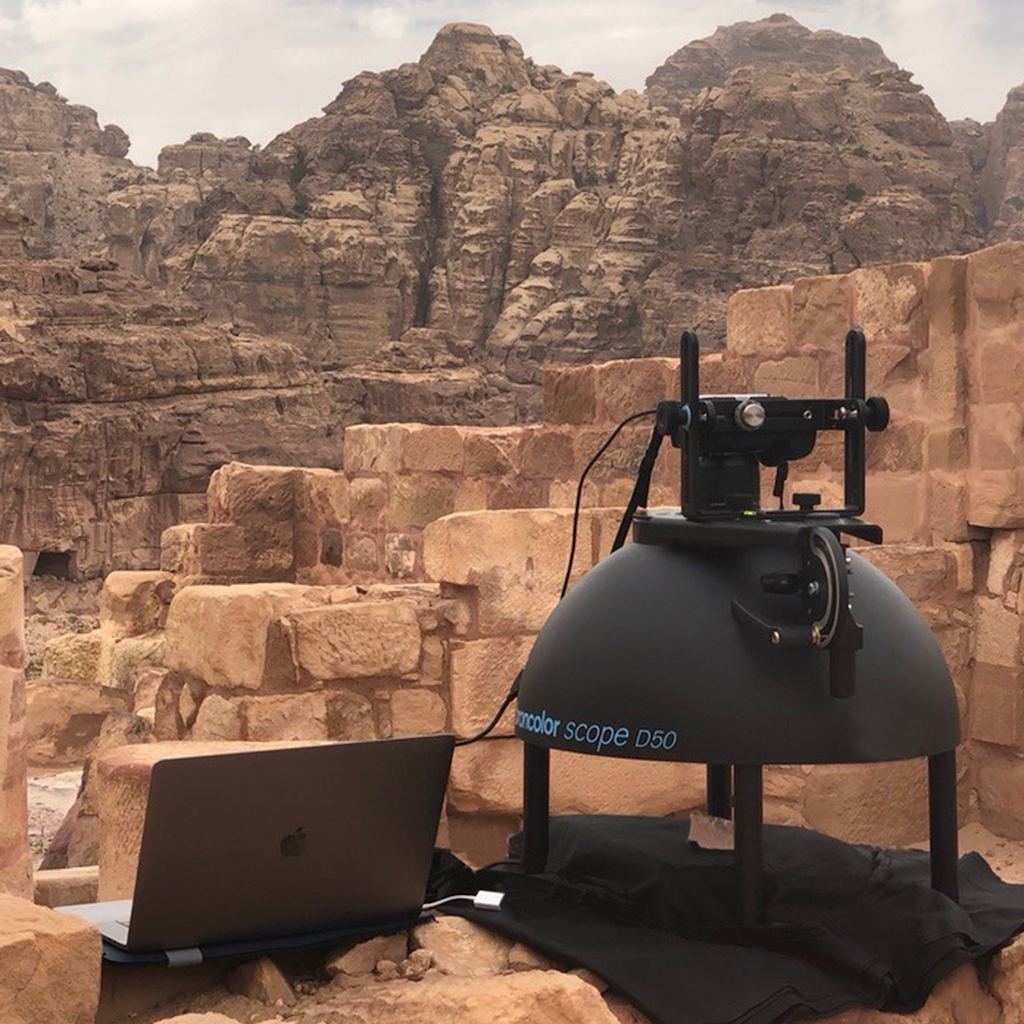 Multispectral
Also available equipped with additional UV- and IR-LEDs for multispectral image aquisition.
Reproducible
The automated workflow allows reproducible lighting conditions wherever and whenever you need them.
A perfect fit
The Scope D50 is the result of a succesful collaboration between the Swiss companies Bron Elektronik AG and Truvis AG.
The combined know-how and experience and joint research and development efforts led to an innovative solution for capturing surface features.
Developed by broncolor
Bron Elektronik AG has been a leader in the market for lighting and flash systems for photographers since 60 years. The broncolor product brand stands for continuous innovation and unbeatable quality standards.
Powered by Truvis
Purpose built for seamless integration with the Authentica framework, the broncolor Scope D50 was developed in close collaboration with Truvis AG.
Scope D50 in Action
See the Scope D50 in action in the desert of Jordania and in the British Museum in London.
Together with the Authentica software framework the Scope D50 enables new ways for researchers in the field of Cultural Heritage to record, analyze, document and exchange information about artifacts.