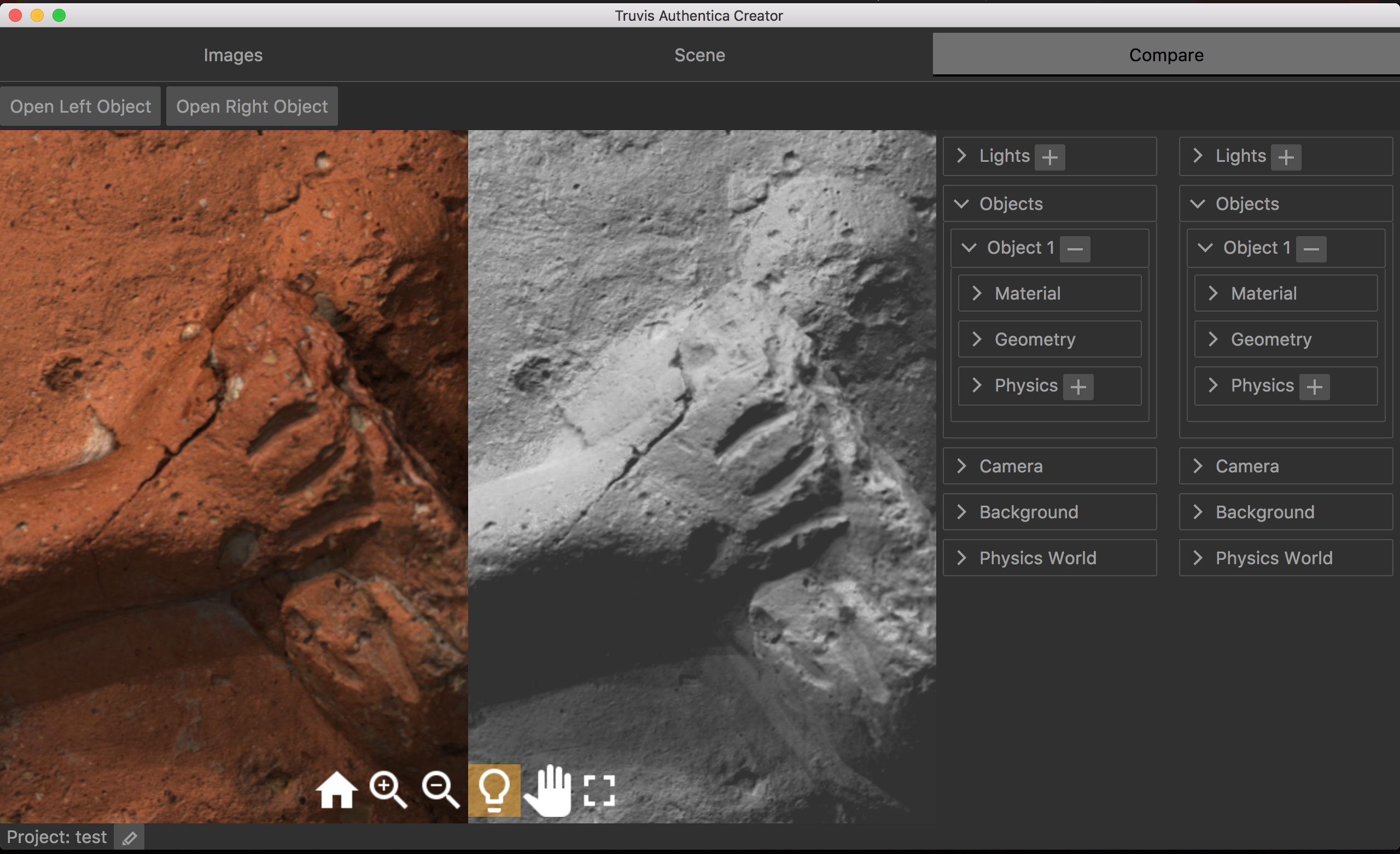 Truvis
Authentica Creator
Relightable Reflection Modelling
Imaging and visualization software that digitally recreates the visual impression of real objects and materials.
Digitize Surfaces
Authentica Creator generates a digital surface model from a set of images with varying light directions.
Beyond Color
We extract shape, color and reflection characteristics to achieve highly realistic renderings.
Re-Light & Interact
The resulting digital material textures can be interactively re-lighted in a 3D scene under virtual lighting conditions.